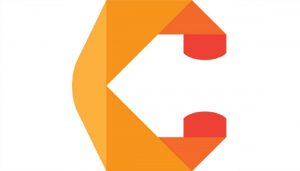 Small businesses should innovate to increase revenues and diversify revenue sources. Sometimes it is a matter of survival. Small business innovations may not have the world-wide impact of Amazon, Google, Boeing and the like, but the innovations can have a positive impact on the business and niche markets.
Definition of Innovate
Innovate simply means to challenge the status quo and make positive changes in something established by introducing new products, services and processes. Perhaps a new product or service will be deemed valuable by the marketplace. In other words, it will sell!
Where to Start
As a business leader, you probably have some experience in the markets that your business serves. Have you had ideas that could affect these markets? Perhaps the development of new industrial equipment, a new food recipe or a new proprietary marketing system.
As a business leader, perhaps you have a favorite hobby like fishing, golf, hiking or gardening. Have you had ideas to help these hobbies be more successful and enjoyable? Perhaps new gardening equipment, new golf equipment or a new survival product for hikers.
How to Think Like an Innovator
Innovators are very observant and think creatively. New ideas are always on their mind. They can get new ideas from their own experiences, market & industry trends and sometimes, even nature. For example, Velcro was inspired by a person seeing a cocklebur entangled in their dog's hair.
They also know to use the brains of their teams to help create new ideas. Ed Catmull, the creator of Pixar and author of the book Creativity, Inc. says if you are not using your team to generate new ideas, you lose!
Is the Idea Valuable?
Before proceeding, you need to know if the idea would be viewed as valuable by the marketplace. Research of competing products should be performed. Perhaps do some surveying among potential buyers. It is difficult to achieve 100% certainty in this step. Introduction of a new product or service can be risky, but the risk can be reduced and the rewards can be great.
Some financial analysis is in order as well. The costs to produce the new product or service, marketing costs and pricing strategy should all be considered. Also, be mindful of legal issues like patents, trademarks, liability and safety.
Innovation is not easy. It requires creative thought, perseverance and a bit of risk-taking. However, innovation can be a great way for small businesses to increase revenues and diversify revenue sources.
Feel free to learn about an innovation process called the System of PiTM (Profitable ideas). This unique system is team based and generates ideas, vets them for feasibility and implements them so the profits can be realized.