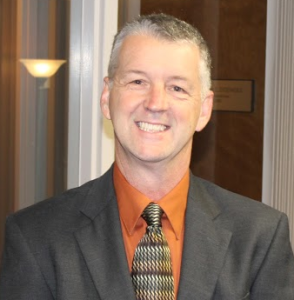 Conder Business Solutions is honored to play a small role in these businesses' success. These business owners and managers are hard-working people with goals and aspirations. The credit really goes to them. Although they give us much credit, we have found these common elements among these business owners: they are hard-working, they have a desire to succeed, they care about their employees, they care about their customers, they have a caring / benevolent / spiritual heart in general and they are open to new ideas and ways of doing business.

Greg Conder, Owner and Founder, Conder Business Solutions, LLC
---
Steven M. Murphy, Owner and President, Murphy & Associates Insurance Agency
When I first met Greg, my book of business generated just over $2,000,000 in sales. I am proud to say that we expect our agency will exceed $5,300,000 in gross sales this past year. Greg helped me plan and set short term and long term goals for my agency. Together, we put together a plan to help me "sleep at night". He is my silent partner in my business and never fails to uncover hidden opportunities. He offers fresh ideas and asks thought provoking questions that lead me to new opportunities or solutions. Greg is an excellent listener and he truly enjoys serving others and helping people reach their goals. I am honored to give Greg and Conder Business Solutions my highest recommendation to anyone seeking friendly, professional advice on how to improve their business.
---
Deborah A. Reed, Founder, Sterling Oaks Law Firm, PLLC
I truly enjoyed working with Greg Conder. He showed up at each meeting ready to listen and tackle the latest issues. He offered solid advice based on his own experiences. He followed up with spreadsheets and documents that were helpful and insightful. Knowing that I had another mind focused on the future of my business was both comforting and empowering. I highly recommend Greg Conder as a business coach and advisor.
---
Ben Compton, Owner / Vice-President, Contech Manufacturing
Greg's advice to diversify our product offerings and customer base has been priceless. He went further than just "advice" with hands-on assistance in identifying acquisition targets as well as providing help in the acquisition process. These changes have given our company much needed stability in our cash flow.
---
Dustin Kiley Mitchell , Owner, Half Moon Plumbing
Greg has been amazing! My wife and I were really discouraged with our business and were desperately seeking counsel as well as encouragement, and fortunately, when we found Greg, we found both. From our first conversation, he has succeeded at keeping us calm while making calculated decisions. He has been incredibly accommodating with his schedule and meeting locations. We truly feel like Greg is part of our team as he is constantly checking in and offering up his time and ideas even beyond our scheduled sessions. The personal experience that he brings to the table is priceless. My personal knowledge of the in's and out's of the actual numbers and accounting parts of the business has grown exponentially through his coaching. As an owner/operator it's easy to let all that office "stuff" go and neglect the part of the business that can lead to real growth. We have more than doubled in size since we began working with Greg and this looks to be the best year yet as we continue to grow. Thanks Greg for all you do, we are so blessed to have you on our team!
---
Julana Bennett, Manager, ACI Manufacturing
Greg helped us build an organized, logical and measured marketing plan. His knowledge of marketing resources and methods in relationship to different customer types was eye-opening. Sales increased by more than 30% the first year after developing and implementing the marketing plan and we expect continued growth as Greg keeps working with us.
---
Tina Riley, Owner and Vice-President, C&C Machine
Greg and has been wonderful in helping us increase our revenue. We are a family owned small business. First, he took the time to understand where our company was at, our individual goals and business goals. He performed some research and encouraged us to purchase a new machine to add to our manufacturing offerings. We did and the results of new business were so great that we purchased a second machine! Greg and one of his network partners are helping us develop and implement a new marketing plan and we look forward to great results from that effort too. He works hard. It is not uncommon to get up in the morning and find that he sent you an email at 11:00 pm.
---
Robert Lichorwic, Senior Business Broker, Murphy Business & Financial Services
I recently worked with Greg Conder in a business acquisition. The process was handled completely from beginning to end without having to ever have a face to face meeting as it was accomplished between the states of Florida and Oklahoma. His client was looking to expand their business by way of purchasing another business.  Greg's professionalism and business savvy were evident to me early on, after only a few phone calls.  He represented his client, the buyer, in this business purchase process. He was not only honorable throughout the entire process, he was competent as well. I found Greg to be very knowledgeable in the art of business acquisitions and would highly recommend him to anyone needing his services.
---
Clarence Fisher, President/CEO, Tulsa Internet Marketing Service
Greg helped me identify the segment of my market that I needed to target in order to build the lifestyle business I want. It was different than the one I had been serving. Once we discovered that, we used his system to generate dozens of high quality ideas on how to get my message in front of them. Soon, after implementing the first strategy, I met with him again to figure out how to handle my new growth.