One of the joys of being a small business consultant is sharing and learning with small business owners.  We certainly work together to solve business problems, but we also work together to help each other through life.
I have had many business-related blessings thus far in 2017.  However, I think from time to time it is good to take a step back and see the bigger picture.  I get to know many of my clients so well that issues from their personal lives are shared as well.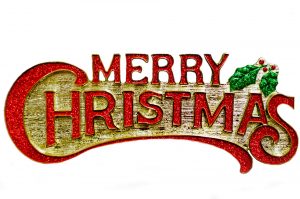 I have been able to help clients that were battling serious cancer as they dealt with their business.  With other clients, the joys and frustrations of raising children have been discussed.  Yet another client had a run-in with a deer on one of our Oklahoma highways.  Parents that are sick or have passed away.
Christmas time is a time to give thought to issues larger than business.  I try to do at least some of this type of thinking every day.  It helps me stay focused on running my business with honesty and integrity.  It helps me think beyond business issues and to think of the well-being of all people involved.  It helps me find a peace that surpasses all understanding.  It reminds me that life here on earth is very short in the big scheme of things.  I need to be ready to go to my heavenly dwelling, the best gift of all, at any time.  You just never know.  I do not forget the Christ in Christmas.
I wish you a very merry Christmas and may God's blessings be upon you.