Many Oklahoma small businesses would like to grow.  Below, we discuss four strategies for you to consider.
Increase Marketing and Promotional Efforts
This strategy could mean anything from updating your website, social media, old fashioned direct mail campaigns, networking, contacting customers that you haven't heard from in a while and more.  We have found this strategy to be useful to small businesses that have operated with little to no marketing budget, in terms of time and money, in the past.  Sometimes, these companies have relied on just a few customers for their success over the years.
Seek Out New Markets to Serve
In this strategy, your current products and services basically stay the same, although some modifications may be required to meet the needs of the new market.  For example, a marketing firm that has been concentrating on the attorney market may seek to serve another professional service market like accounting or insurance firms.  Perhaps a technical service business can expand to another city or state.  Products can find new markets and uses too.  The inventors of bubble wrap thought the commercial application would be wallpaper!  Today, most of us know the use to be a packaging material.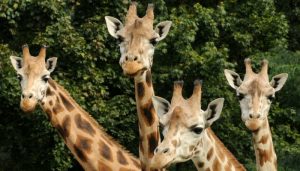 You should do some investigating to determine what new markets will give you the best chances of success.  Caution:  sometimes new markets will require you to learn that market's unique language and methods.  For example, do you know that the term "eight-six" means in the restaurant industry?  Do you know what the acronym "ISO" means to the manufacturing industry?  In America, we go on vacation.  In Britain, they go on holiday.  Keep the information you learn in mind as you shape your products, services and marketing message for your new market.
Innovate – Develop New Products and Services
For this strategy, it is best to develop these new products and services for introduction to the current market your business serves.  Success generally requires knowledge and experience of the new product and the market.  Taking a new product into an unfamiliar market can be done, but it can be a lengthy and costly process.  If you start with your current market, you already have an understanding of the market and customers and prospects to approach.
Of course, you should do some research, development and vetting before introducing a new product or service to increase your chances of success.
Acquire Another Company
In this strategy, you buy all or part of another company.  Sometimes it is not the whole company, but simply a product or service line.  If you buy a company that has the same basic products and services as yours, you are looking to grow by the acquisition of the new customer accounts.  If you buy a company with complementary products or services to your current, then you may gain new customers and have new products and services to offer to your existing customers.
Educate yourself about how the acquisition process works.  Make sure the acquisition target is a good fit for your business.  Learn about how the purchase price can be negotiated and structured financially.
Contact us today for help in growing your business!