Owasso Small Business Consulting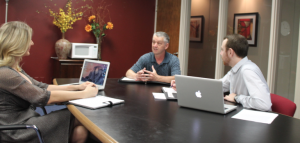 You need not go to Tulsa for small business consulting. It is available here in Owasso. I have been around Owasso for several years. I attend church in Owasso and my daughters attended Owasso public schools from K-12. I remember when Goldie's was about the only choice for a sit-down restaurant.
Conder Business Solutions helps small businesses solve problems, grow and become more profitable. I created and developed two special methods that I can use to help you:
The Optimum SolutionTM focuses on the basic business system of marketing, operations and finance. It also considers the science, people and art characteristics of business. I will work with you to understand the current condition, strengths and weaknesses of your company. Together, we will develop and execute a plan for your success. Read more about the Optimum Solution
The System of PiTM(Profitable ideas) was created for companies that desire innovation as a means to increase revenues and profits . The system is used to generate, analyze and implement ideas in the areas of new products, services, markets and processes. Ideas really aren't worth much unless they are fully vetted for feasibility and carried out to implementation. A full system is needed. Read more about the System of Pi
I am a graduate of Oklahoma State and hold a degree in Industrial Engineering and Management. I owned a manufacturing company for several years. My current client list has businesses from the services and manufacturing sectors. I want to help you and your business succeed.
What goals do you have for you and your business? What is keeping you from achieving those goals?
Please contact me today!