We recently utilized the System of PiTM (Profitable ideas) to assist Industrial Solutions in reaching their strategic initiatives.  Industrial Solutions is an Oklahoma based lean thinking and management consulting firm.
On our first step, we met with the business owner to get a general feel of current business conditions.  We reviewed the firm's website and developed a confidential custom questionnaire for the owner.  The answers helped us further understand the firm's goals, strengths, weaknesses, opportunities, threats, service offerings, internal processes, current markets and revenue distributions.  This questionnaire also helped the owner think deeply about his firm and consider other changes.
We met again with the owner to discuss the questionnaire answers and to determine what specific area of the firm would be impacted the most from utilizing the System of Pi.  We decided that ideas for new market sectors to serve would aid in growth and customer diversification initiatives.  We also determined the idea generation team would consist of the owner, two team members and the owner's wife.  The owner's wife was added for diversity of thought and perspective purposes.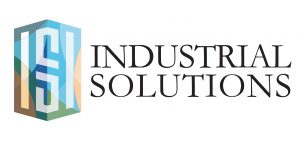 On our next step, we developed the unique tools, methods and processes to be used in the idea generation session.  It was critical that we understood the firm's goals, current business conditions and the specific area of business that needed fresh ideas prior to taking this step.  This development process included research to discover inspirational, thought-provoking data and information.  The research areas included competitors, methods of other industries, specific sector business trends, academic research articles and even inspirational information from nature.  This information was the baseline to develop the custom tools, methods and processes for the idea generation session.
We held a half-day idea generation session with the team of four.  We generated over 30 unique ideas and concepts.  The ideas were communicated in a written format so that it was clear what the idea was and why it may be successful.  We had further discussions to prioritize the 30 ideas and decided that initially two ideas would move on for further research, development and vetting.  We limited to two ideas so there would be focus on what we thought were the best ideas.  One of the ideas was of a short-term development nature and the other was longer term.
The short-term idea has been vetted and implemented which led to an almost immediate increase in prospects and clients.
The longer-term idea is still in the research and vetting phase and the prospects look promising based on initial research.  The good news is that even if this idea does not make it to implementation, we have 28 other ideas to choose from.
Finally, we offer a few direct quotes from Colin Reed, the owner of Industrial Solutions.
"I found the System of Pi to be a great exercise to set aside the time to pause and evaluate my business from a new perspective"
"Also, with Greg facilitating, I was able to participate as a team member and not lead it.  This let me engage fully in brainstorming new ideas"
"I highly recommend the System of Pi"
Does your business need to change, innovate and grow?  Contact us today!