A growth through acquisition strategy is not just for big business.  You may have heard the terms "mergers & acquisitions" or "M&A activity".  Smaller businesses can merge with or purchase other companies,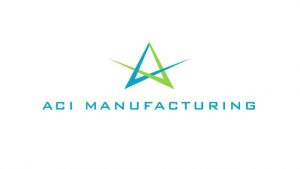 product lines and service lines as well.  Consider this real-world example.
We recently worked with the fine folks at Contech Enterprises on acquiring another business for growth and market diversity purposes.  Contech is a metal fabrication company that manufactures equipment for the oil & gas sector as well as material handling equipment, motorcycle trailers and safe rooms.  Contech currently employs twelve people.  We did our research and found an excellent company for sale.
The company was  ACI Manufacturing. ACI manufactures custom air filters for OEMs, commercial applications, restoration companies and homeowners. At the time of purchase, ACI counted three employees.
We went through the process of reviewing ACI's business information, making an offer, negotiating, performing due diligence and closing.  All of those steps are part of the acquisition process.
ACI was appealing to Contech for many reasons.  ACI had been in business for many years and had an owner that simply wanted to retire and do other things like travel.  They fit Contech's mission of focusing on the customer and manufacturing quality products.  ACI offered new customers and a new product line to Contech.  They also offered excellent employees and market knowledge.  In addition to increased revenues and profits, it brought a degree of diversification and cash flow stability to Contech.  This fact was extremely important given the cyclical nature of the oil & gas sector.
You won't read about this "M&A activity" in the Wall Street Journal because it is not big business. However, it is very evident that small businesses can benefit from a growth through acquisition strategy too.
How can we help you develop and execute your growth strategy?  Contact us today!