Merry Christmas 2019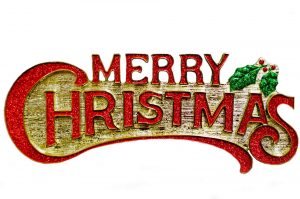 Merry Christmas from Conder Business Solutions! I hope you had a great year. This is a good time of year to take a break and reflect. Business has been good for me this year, but Christmas is a time to reflect on giving.
I do enjoy working with smaller businesses. One of the benefits is that I really get to build relationships. These relationships are so deep that I know how life is going for my clients in general, in addition to the business. I know when they have sick loved ones. I know when they are battling health issues themselves. I know when they are struggling to raise their children. I know when they are simply stressed by life.
These types of situations allow me to step away from pure business into the spiritual realm of prayer and other types of help. What is really cool is that I can depend on these friends and clients to do the same for me.
I also like volunteering from time to time. This year I volunteered at events for Junior Achievement of Oklahoma and the Tulsa STEM Alliance.
The Junior Achievement event is called the Investor Challenge. It is designed to help high school kids learn about saving and investing. The fine folks at Junior Achievement built a stock market simulation that the kids use. They use news breaks and the kids adjust their investments accordingly. It is a lot of fun and the kids get really engaged.
The Tulsa STEM event is called Innovation Fair. This event was for kids K-12. The kids get to choose a problem to solve and build a prototype product to solve the problem. I mentored a 3rd grader that didn't like the fact that his legos would slide off his table. He was a smart dude. He designed and made a small prototype table to keep his legos in place.
Both of these organizations have many ways to volunteer. Check them out.
I pray the richest of blessings for you and your family. Let's not forget the Christ in Christmas. Now there was some real giving!