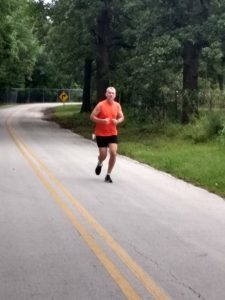 Many analogies can be made between running for exercise and running a small business. I happen to run for exercise, run my small business and help others run their small businesses. My typical run is 3 miles, 3 times per week. This is just enough to stay in shape and allows time to think and clear my mind. I've had to cut my miles down over the years as I "mature".  Below are some comparisons of running for exercise and running a small business.
Planning
In running for exercise, I plan for the days that I will run allowing for at least one day of rest and recovery between runs. I also plan for different running routes to keep things interesting and to work my body out in slightly different ways. In business, I plan so I can meet all of my clients' needs as well as take care of my company's administration and marketing needs.
Staying Aware of the Environment
In running for exercise, I stay aware of the environment. In particular, the weather which can be quite volatile here in Oklahoma. The hot & humid summers followed by the freezing cold winters. I pay attention on the road because passing cars can be dangerous. In business, I stay aware of general economic and market conditions. Certainly, I pay close attention to the condition of my clients' businesses and their markets.
Tough Times and Injury
In running for exercise, a tough time could be chugging up a ½-mile long hill along with a 90 degree temperature. I may have to slow down some, but I persist and make it. Sometimes I get an injury and I can not run for a week to a month. These injuries may happen despite my best efforts to prevent them. In these times, I will do other forms of exercise because the goal is to stay in shape and be healthy. There are tough times in business as well. Sometimes business slows down a little and sometimes a lot, like an injury. I find these times a great time to do more strategic planning and marketing than normal. The goal is the same: to have a healthy business.
The Runner's High
The runner's high is where endorphins kick in and I feel like I could run 100 miles! There is a feeling of euphoria and running seems like no struggle at all. Sometimes in business, everything just clicks. All clients are happy. Prospects are calling. Profits and cash flow are great. Another business high is when a client tells me how much my work has meant to them. How I have helped them improve their business and life.
Running for exercise can be difficult yet rewarding. Running a small business can be difficult yet rewarding. The goal is to have achievement, a healthy body and a healthy business.
How is your running going? Contact me today!